During the summer of 2020, we commissioned four Latino artists to "create art" during their time of quarantine to help them get through this time, and to provide them with a platform to express what was on their minds while working in isolation.
We gave them each sets of two and three-panel doors with this prompt, and the result is what we call the Traveling Puertas, which you can read about on this page.
Sheltering in place for at least two months has meant different things to everyone: new work-from-home situations, uncertainty, and adjustments to the new normal. In light of shifting situations around the globe, paint what's on your mind during this time of isolation and what effect this unprecedented time has had on your work and creativity.
The
puertas
, or doors, will be traveling (hence the name) to various public locations in Rhode Island. If you are interested in hosting them on site,
drop us a line
.
All my figures come with a name. All different from each other as they represent different versions of life.
When I started sketching this piece, I was thinking of our current situation with COVID-19 …
Read more
➤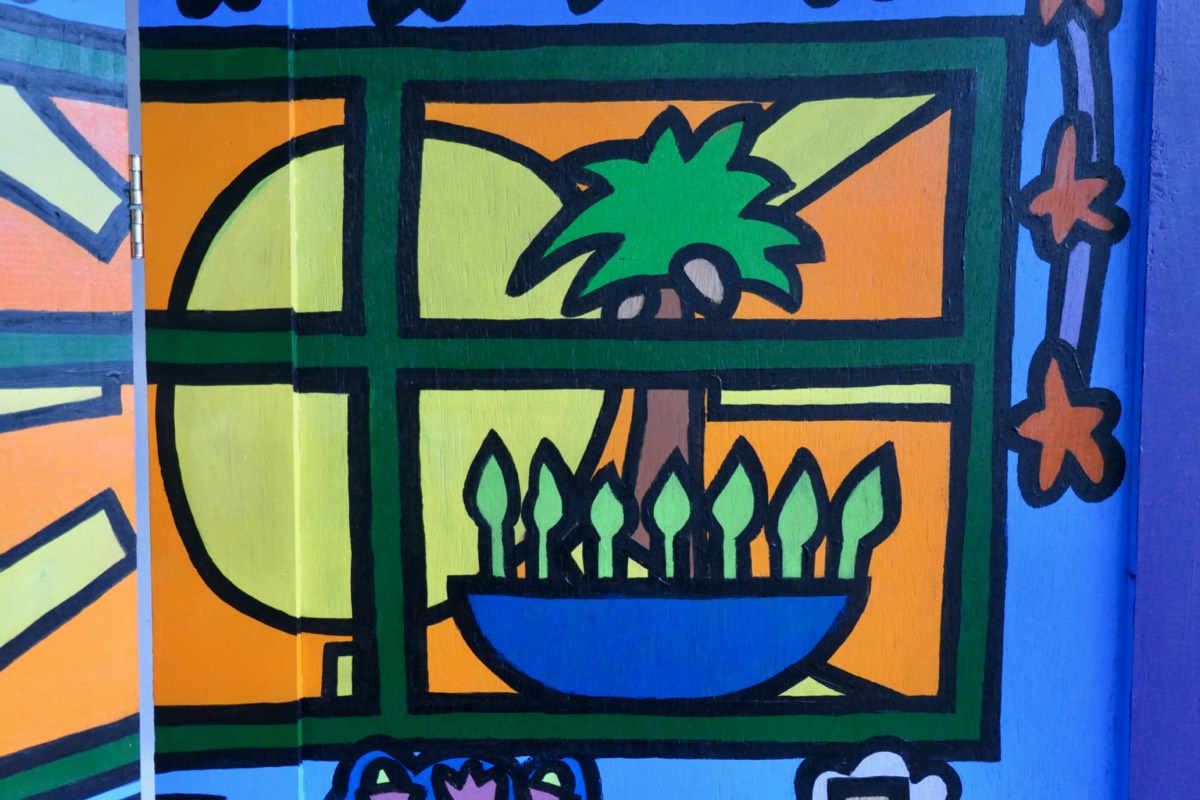 This piece reflects feelings and symbolism from a period of lock down months during the COVID pandemic in 2020. Like most times, my emotions and experiences fall into positives and negatives (no pandemic puns intended!) …
Read more
➤
A lot happened in the summer of 2020, while we were all in quarantine and what inspired me to create despite the pandemic, is the deep social unrest I felt and witnessed in Communities of Color all over the country. …
Read more
➤
Inspiration came from my cultural heritage, and during the pandemic, the inability for me to hide in my studio during the to do the things I love in terms of art. …
Read more
➤